The Level 3 International Foundation Diploma (IFD) is designed for students who wish to study in English speaking universities overseas, particularly in Australia, New Zealand and the United Kingdom. The IFD demonstrates to a university that the student has sufficient skill in English, especially specialized technical and academic English, to understand and advance in the course of study chosen.
Foundation programs are normally run on campus in universities in these countries, and are a precondition for most non-English speaking students to complete before entering first year university courses. The IFD program offered by Paragon International University through the International Foundation Center Cambodia (IFCC) prepares a student for direct year one entry to an English speaking university. The Level 3 IFD is the equivalent of Year 13 at High School in both the UK and New Zealand, and is widely accepted by leading universities as equivalent to the matriculation qualifications from a UK or English speaking secondary institution.
Paragon IU already enjoys a reputation as one of Cambodia's leading English speaking universities. The Level 3 IFD education pathway offers the opportunity for direct entry to one of hundreds of English speaking universities and guaranteed entry to some leading universities. Study one year in Cambodia at IFCC to ensure that your ability to study in English is of the required standard and then obtain a bachelor degree in as little as 3 years in Australia, New Zealand or the UK. Choosing study in Australia, New Zealand or the UK means a degree that is recognized worldwide. Scholarships are available in all three countries, so a Level 3 IFD represents a significant investment at a substantial saving, by studying in Cambodia rather than overseas.
In the current COVID environment it's hard for students to travel. Studying for a Level 3 IFD here in Phnom Penh means that when the travel restrictions are lifted the student will be ready to go.
Why do I need an IFD?
Most Education systems are based on a K12 Education, but in the UK and New Zealand students study for 13 years before graduating High School. The final two years of school in the UK is spent studying for A-levels, which are the UK requirement to enter university. In addition, universities in Australia, New Zealand and the UK have an absolute requirement that students from non-English speaking countries should listen, speak, understand and write in English at a very high level, equivalent to near native proficiency. This must be demonstrated with an advanced certificate such as the Level 3 IFD offered by IFCC on campus at Paragon International University in Toul Kork.
A student needs an International Foundation Diploma in the following circumstances:
A graduate of the Cambodian Public School system has a K12 education, but needs to demonstrate that they have a level of English that will allow them to successfully study in English, and can do so by completing a Level 3 IFD from IFCC.
Most international schools in Cambodia also offer a K12 education equivalent to a US education. A graduate of an International School who does not hold a minimum of UK A-levels or International Baccalaureate equivalent to UK A-Levels should study for an IFD from IFCC to demonstrate the prerequisite level of English and subject knowledge in the course they wish to study overseas in Australia, New Zealand, the UK, Ireland and other English speaking countries.
About the IFD program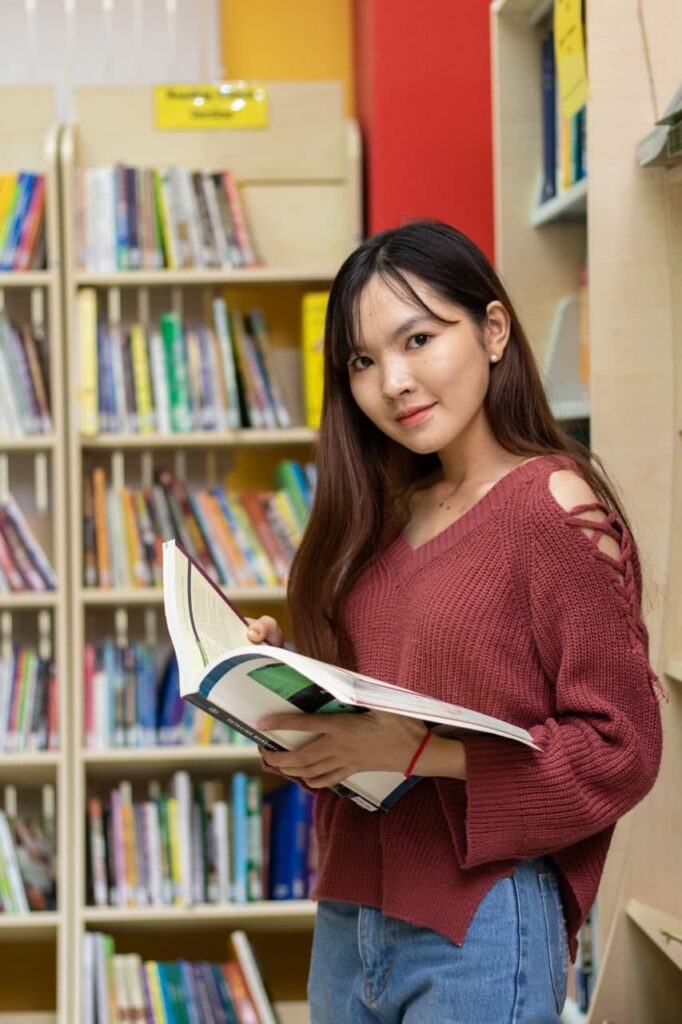 The International Foundation Center Cambodia (IFCC) was established by Paragon International University in November 2020 expressly for the purpose of offering a high quality International Foundation Diploma Program for Cambodian students intending to study abroad.
IFCC is located on campus at Paragon International University in Phnom Penh, and functions as a department within the university. In the 11 years since its founding in 2010, Paragon International University has risen to become one of the nation's leading universities, with a reputation for academic excellence and quality education in fields as diverse as International Relations, Computer Science and Management Information Systems, Engineering, Architecture, Business Management, Economics, International Trade and Logistics, and Administrative Sciences.
All courses at the University are taught entirely in English, attracting some of the most talented students from different socioeconomic backgrounds across the country. Our students have come from as far away Central Asia to study in Cambodia, attracted by the calibre and reputation of our Academic Staff, reasonable tuition fees, and the easy, affordable lifestyle in Phnom Penh.
Students at IFCC walk into a real university environment and are fully part of the student body of Paragon International University. IFCC students enjoy all the benefits of campus life and enjoy significant savings by taking their International Foundation Diploma Year at home. With the current COVID travel restrictions we offer a live teaching environment, instead of online foundation courses offered from English Speaking countries at a significant reduction in cost. With little prospect of travel to the countries most favored by Cambodian students at this time, we can prepare our students to be ready to go as soon as travel is again available.
Our students are taught by qualified and experienced university professors, and we provide a first taste of university in the comfort zone of our Cambodian home. As IFCC students are part of the Paragon International University system, we also offer the appropriate level of support and counselling for L3IFDHES students to assist them with university selection on completion of the IFD course, with the full backing of our Office of International Cooperation to apply and gain entry overseas at no extra cost. All services are covered by tuition and registration fees, and students have full access to the University Library, Clubs and social activities on and off campus.
Accepting Enrolments now for IFCC Level 3 International Foundation Diploma courses