Self-introduction:
Vouchleang Lim s a Paragon International University fresh graduate student majoring in Banking and Finance from the Class of 2021. After graduating from Paragon.U, she recently received a scholarship to study in South Korea through the Global Korea Scholarship (GKS) program, a fully-funded scholarship program offered by the government of the Republic of Korea.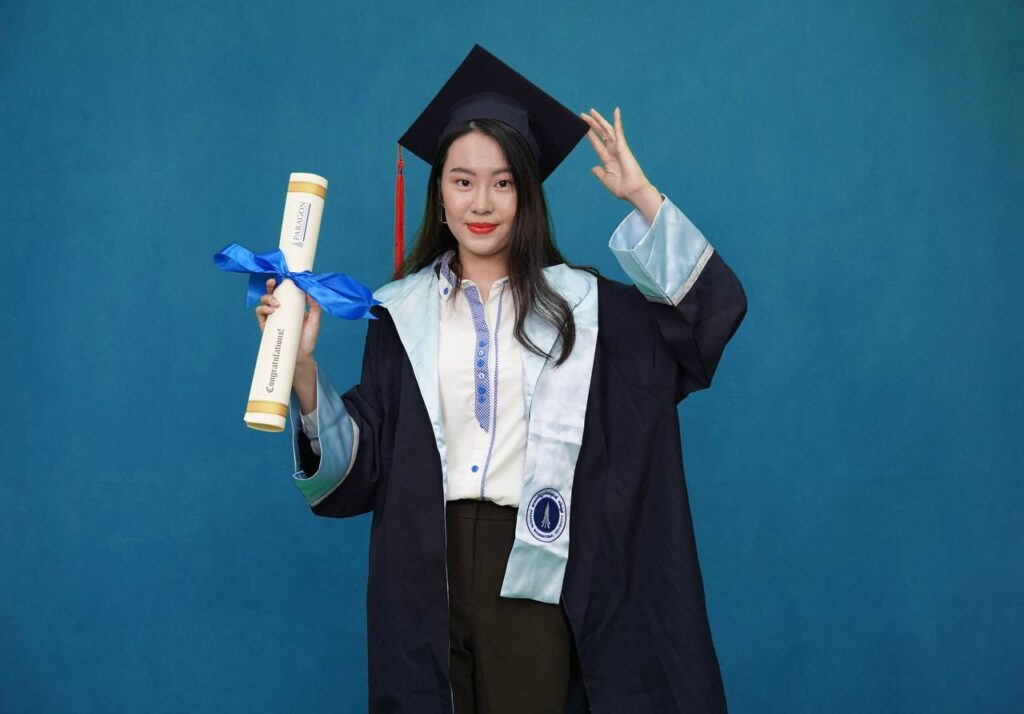 Journey at Paragon.U:
Vouchleang has been deeply interested in Banking and Finance since she was a high school student. Her deep interest in numerical numbers and financial theories pushes her to study Banking and Finance. In addition, Paragon.U became her choice because of the quality standard of education and the experienced faculty members, which make this university very appealing to her.
People she met at Paragon.U were the most memorable for Vouchleang during her time at Paragon.U. She has met many nice and talented people along the way at Paragon.U. Having some fantastic friends throughout the journey at Paragon.U was also one of her great memories.
Scholarship journey: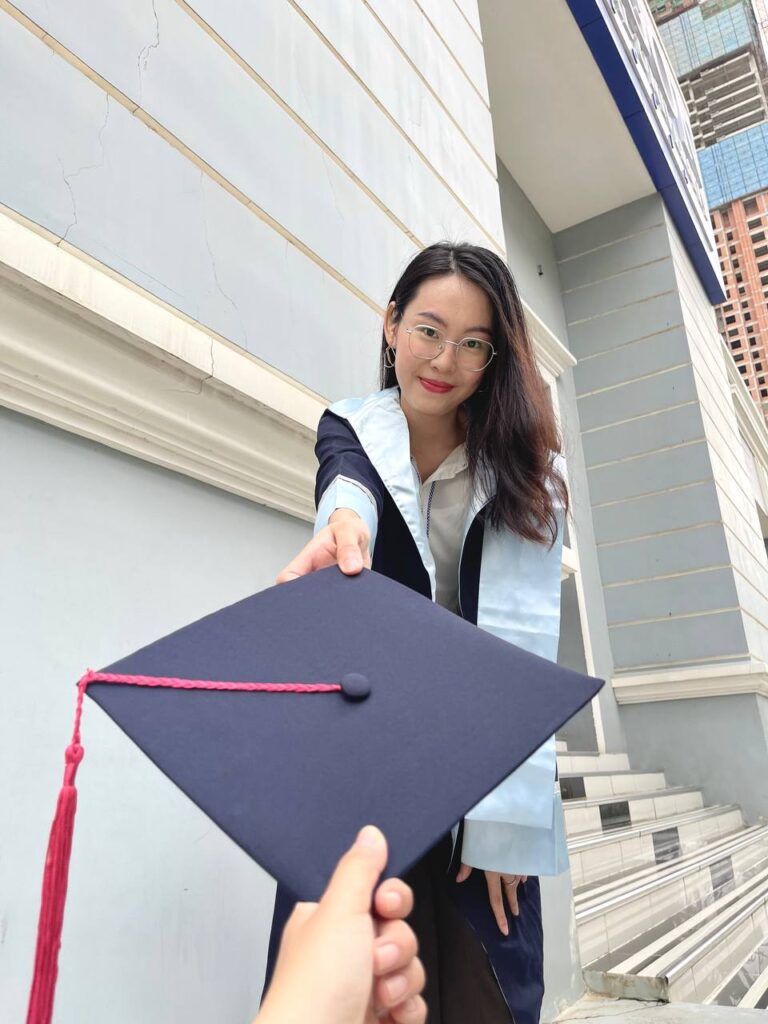 Vouchleang is currently pursuing a Master's Degree majoring in "Master of Business Administration" at Dongguk University in South Korea through the Global Korea Scholarship (GKS) program, which is a fully-funded scholarship program offered by the government of the Republic of Korea.
She has always been interested in the topic of business and management. During her undergraduate program, she had the chance to study business courses and enjoyed courses related to business. When choosing which university to pursue her master's degree, Dongguk University for Vouchleang is an excellent choice since this university cares about both Korean and international students. Also, Dongguk MBA programs are accredited by Association to Advance Collegiate Schools of Business International (AACSB).
For Vouchleang, the most challenging procedure for applying for the scholarship application is the document preparation and the result evaluation process. Since the scholarship does not require students to take the exam, documents are strictly evaluated, and their preparation appears complicated to most students. In addition, competing with other applicants was also a challenge since all the applicants were full of potential to get the scholarship.
Despite facing these challenges, her career path and desire to study abroad inspired motivated to pursue a master's degree in South Korea and apply for this scholarship. As she has envisioned her career path to be in the field of business and management, having a master's degree in this area will help her enhance her qualification and provide her with more career opportunities.
Career journey:
Vouchleang has embarked on my career since the end of her junior year at Paragon.U. She has experience from internships to full-time employment throughout the last two years in the field of corporate finance. During these journeys, the most interesting and exciting part for her is when she starts a new position and learns something new. Meeting new colleagues and team members is also what she enjoys because it allows her to have the opportunity to learn from talented individuals and build practical skills.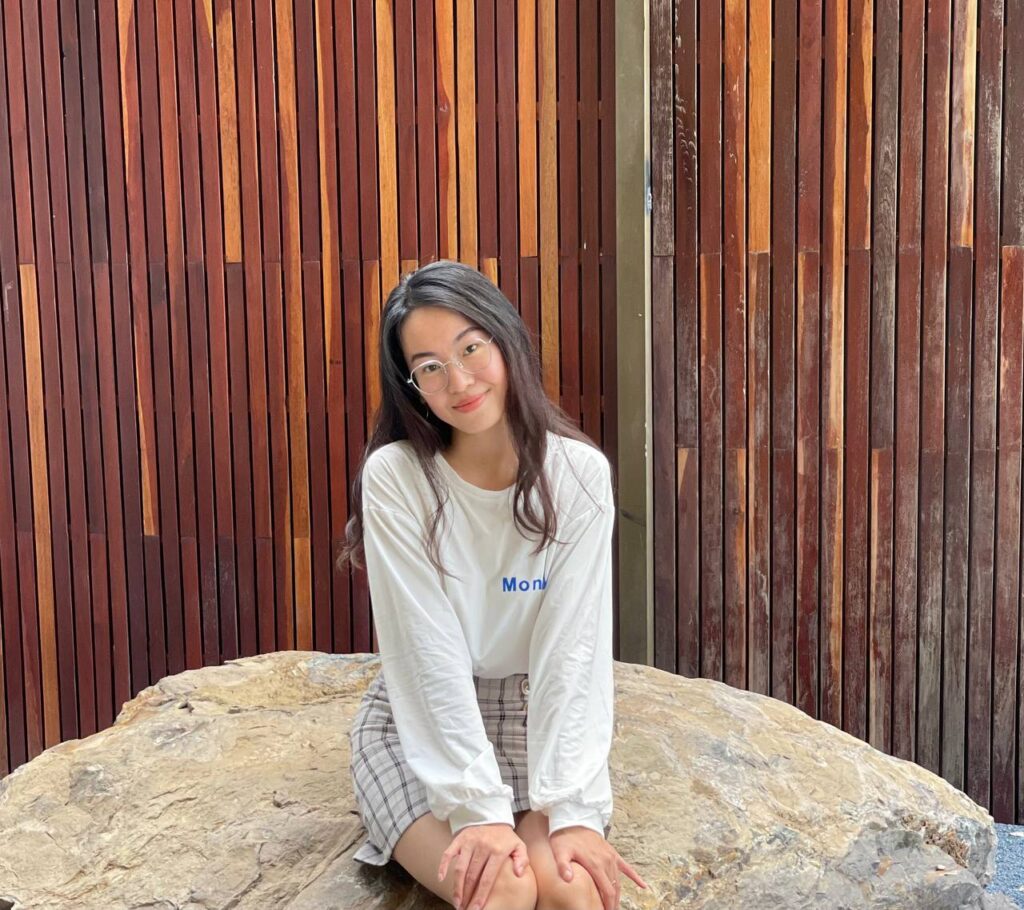 Advise for Juniors:
"To my fellow juniors who would like to pursue a similar path, hear me out and go for it. Life is a journey of learning and a collection of experiences. Therefore, it is your choice to pursue the degree you want or wish to study. If you want to apply for a master's scholarship abroad, I recommend being well-prepared and knowing where to start. Researching the scholarship and university in advance will help you make better decisions and get clearer directions in the process. Last but not least, good luck in whatever path you choose to take!"