Self-introduction:
Sovhok Fang is a fresh graduate of Paragon International University, majoring in Industrial Engineering from the Class of 2021. Sovhok is also the first batch in the Department of Industrial Engineering at Paragon.U. He was recently awarded a scholarship to study in Hungary through Stipendium Hungarycum Program.
Journey at Paragon.U:
Sovhok has been deeply interested in the industry since he studied in High School. Seeing the world develop so much in terms of the industry pushes him to pursue a degree in Industrial Engineering at Paragon.U. With the University's background, the reputation of providing students with quality education, and being one of the leading universities in Cambodia, Paragon.U became a primary choice for Sovhok.
Despite encountering various problems, as most university students have, studying at Paragon.U is still one of the best memories for Sovhok. He can't forget how instructors use a different approach to engage all students and the support from student service besides class learning. Those are all great memories that he encounters throughout his university life at Paragon.U.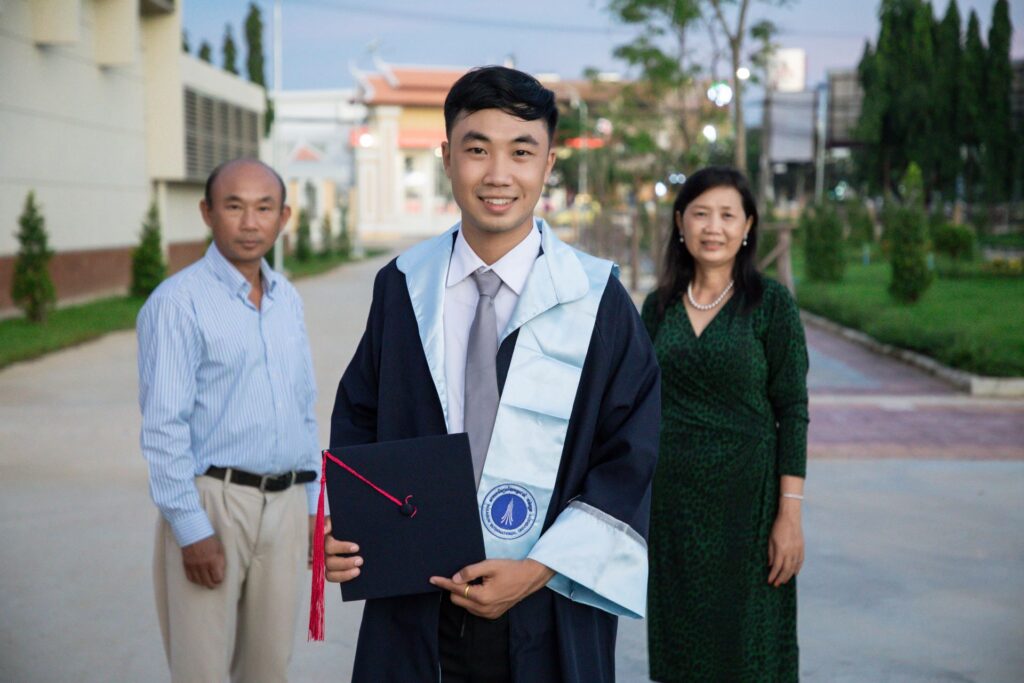 Scholarship journey:
After graduating from Paragon.U in 2021, Sovhok was recently awarded a scholarship to pursue a Master's Degree in Hungary through Stipendium Hungarycum Program. The program provides Sovhok with fully funded tuition fees, Health care services, medical insurance, a monthly stipend, and accommodation. Budapest University of Technology and Economics (BME) will be his school for the next two years. Studying in one of the countries in Europe has always been a dream for Sovhok. Not only can he explore the beauty of Europe, but going to learn in Hungary will also help upgrade his educational background to another level.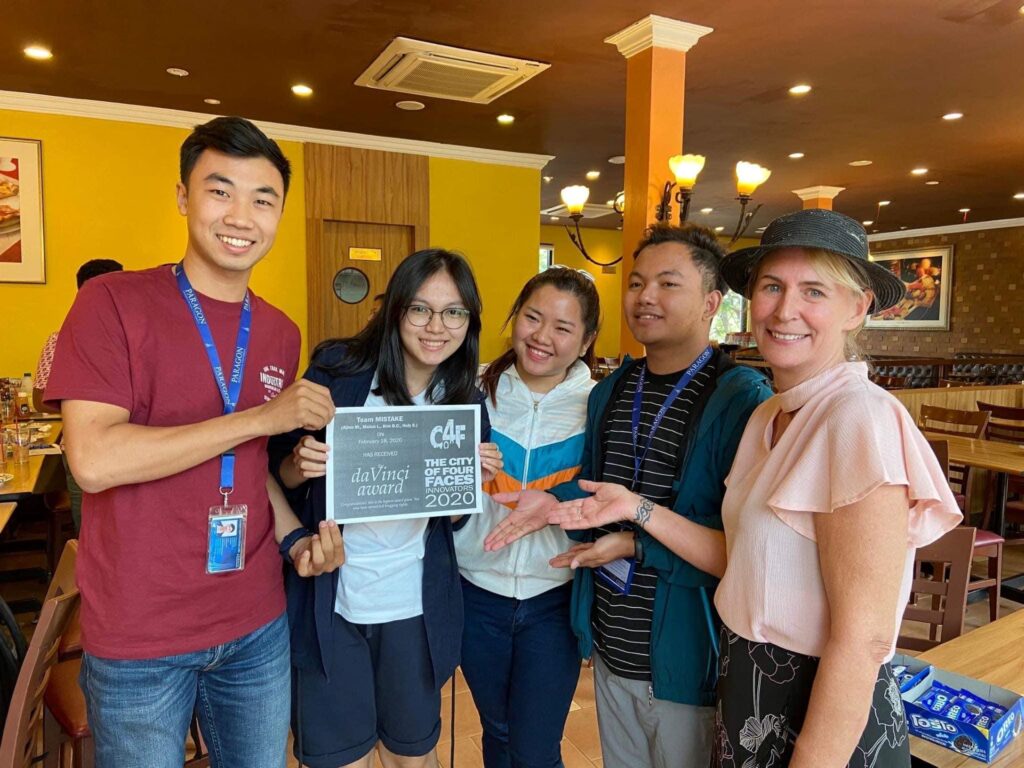 Applying for a scholarship to study abroad was never an easy task for Sovhok. Before being rewarded with the scholarship to Hungary, Sovhok has gone through many processes. The most challenging part was competing in a state exam while more than 120 students took the same test. After being nominated by the Cambodian government, all the examiners that pass the test, including Sovhok, need to take another electronic exam conducted by the University in Hungary.
This exam is quite challenging for him because the education level for a bachelor's degree in Cambodia and Hungary is quite different. This is incredibly challenging since he is not only competing with Cambodian students but the rest of the world.
Career journey:
Before receiving a scholarship to Hungary, Sovhok spent a year working at Heineken Cambodia in the supply chain under the planning department. Even though it was a short journey at Heineken, it was full of joy, learning, and growth. In Heineken Cambodia, he had a chance to interact with many leaders, expert technicians, as well as experience operators. Also, he got an opportunity to involve with a bunch of projects that focus on improvement in the way of working and business data reports.
Advise for Juniors:
"People have different dreams and goals. The only way to achieve it is to start doing it. I believe people have their strength and need time to figure it out and try doing a different thing."