Self-introduction:
Molinda Prey is a fresh graduate of Paragon International University, majoring in Architecture from the Class of 2020. After graduating from Paragon.U, she recently received a scholarship to pursue a Master's Degree Program in Hungary through Stipendium Hungaricum Program.
Journey at Paragon.U:
Studying Architecture at Paragon.U was one of Linda's valuable journeys. She chose to study Architecture due to a deep interest in buildings, especially in traditional architectural styles. She was amazed by the beauty of the old buildings and how some still stand today. Due to the high international standard of education, Paragon.U became her first choice of university after graduating from high school.
For Linda, meeting new friends at Paragon.U was one of her most memorable things during her years in Paragon.U. Without these close friends, four years at ParagonU would have been unbearable for her as she went through both challenging and enjoyable periods.
Scholarship journey:
After graduating from Paragon.U in 2020, Linda recently received a scholarship to pursue a Master's Degree, majoring in Master of Science in Architecture, in Hungary through Stipendium Hungaricum Program. The program provides Linda with fully funded tuition fees and other benefits to study at the Budapest University of Technology and Economics (BME). For Linda, BME stood out the most as she looked through several other top-tier Hungarian colleges.
The reason that pushes Linda to pursue a master's degree in Architecture is because of the desire for more knowledge. After 2 years of graduation, she realized that more than a bachelor's degree is required to sustain and increase her knowledge in Architecture. Linda's program currently includes many specialist topics, including "History of Architecture and Monument Preservation," which is exactly what she was looking for.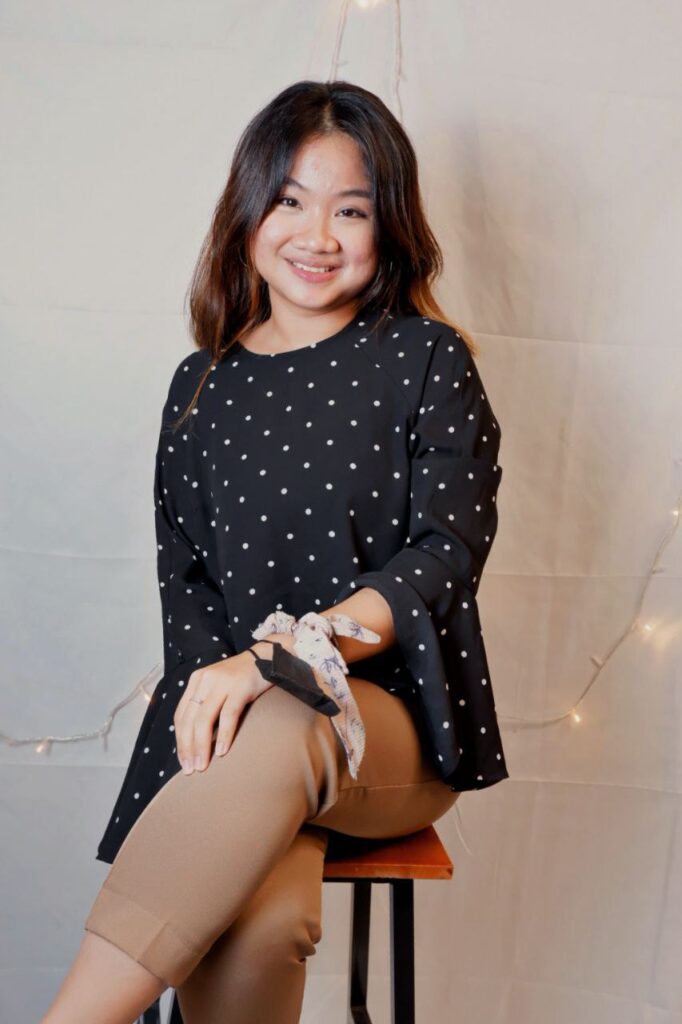 Applying for scholarships was never an easy process for Linda. Enable to receive this scholarship to Hungary, she must take an exam with the Ministry of Education, and only those nominated can move forward. After being nominated by the ministry, she must take another entrance exam and a school interview. For Linda, waiting for the scholarship result from each step was the most challenging aspect.
Career journey:
In the last 2 years, Linda has been a freelancer and junior architect. While working, she was surprised by many things, but it was also an exciting and joyful moment. She had the opportunity to work on actual projects and watch her creations come to life in the real world rather than only on plans and 3D models. Due to the two years of exposure to everything, she became aware of her weaknesses, areas for improvement, preferences, desired career path, and the significance of studying abroad.
Advise for Juniors:
"Work first, although this is actually just a matter of desire. Get out there, see the potential influence of your job, and discover what it is that you truly want to achieve. It's never too late; therefore, it's acceptable if it takes some time. And if you want to keep learning, start researching your studying destination. There are many scholarships available, particularly in the STEM fields. Ask for help and advice from other people who have done it. Although it's difficult, and the suspense is unbearable, the outcome is so well worth it.
P.S. Stipendium Hungaricum opens on November 15 every year."