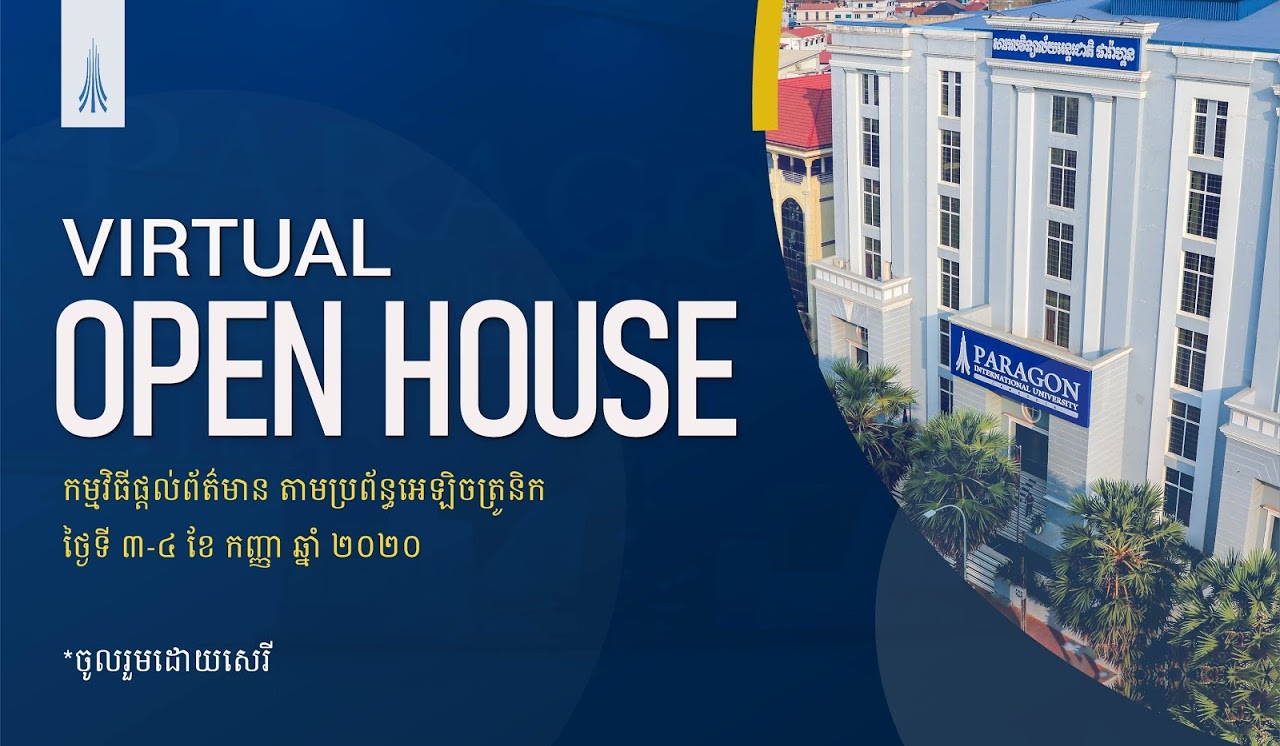 What is Virtual Open House?
Open House is an annual event organized by Paragon International University with the aim to connect students, parents, and the public with our Faculties, Staff, and current students.
This year, our Open House will be conducted online in 2 days on the 3rd and 4th of September, 2020. You can find the agenda of the program HERE.
You will get the opportunities to :
learn more about the scholarship exam
meet and consult with heads of department and professors
learn about your faculty and our study program
learn about the admission requirements
chat with seniors who are current students
learn about student services and extracurricular offers at ParagonU