Raksa Seng is a senior student from the Department of International Relations at Paragon.U. She is currently on an exchange program at Paragon.U's partner university in South Korea, Hankuk University of Foreign Studies.
For Raksa, it is one of her superb goals to travel to South Korea. It is also a wonderful experience for her to be in this exchange program at Hankuk University. A mindset of wanting to explore and gain new experiences, this pushed Raksa to step out of her comfort zone and invest in an exchange program to study abroad, specifically in South Korea.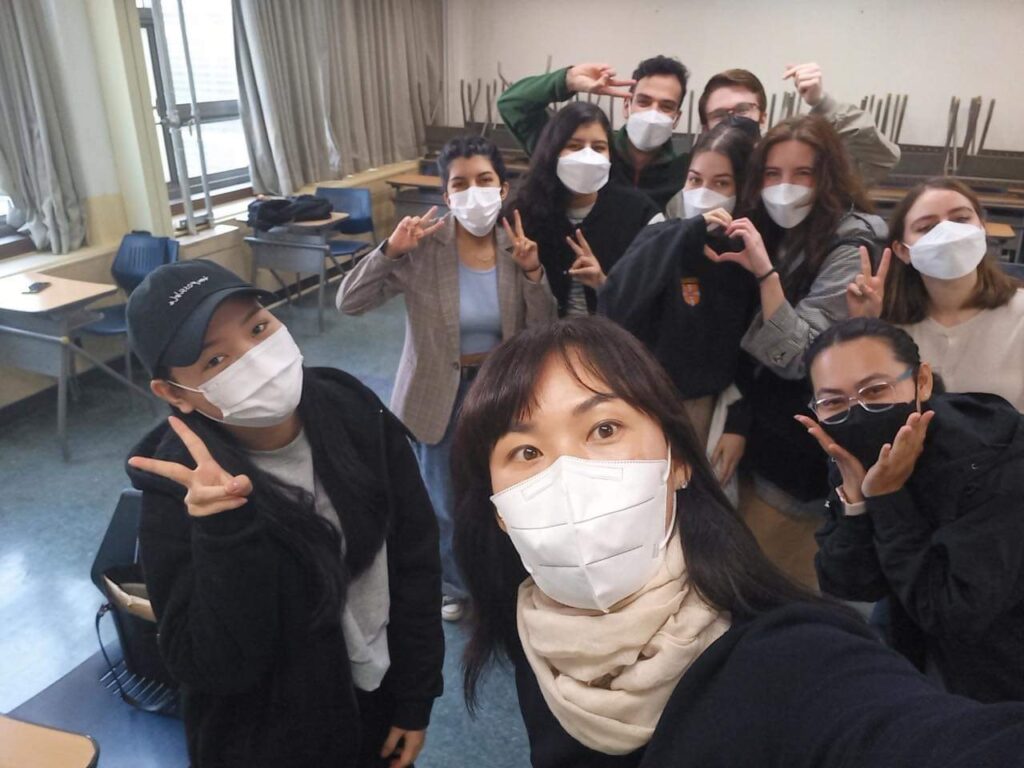 Raksa shares her experience as follows:
The word "Never give up" really existed during the process of coming to South Korea. I did not allow any hindrances to having their ways in my journey. Nevertheless, my first impression as soon as the plane landed was that the reality hit me like a thunderstorm. I had to live in a new environment alone which I had never experienced in my entire adulthood. The word "Be Brave and Be Independent" also occurred to me for the very first time because I had never traveled internationally and individually on my own. I had always been a person who depended most on my parents and was an introvert who acquired less encouragement to speak or communicate with strangers. However, it was another story when I first arrived in South Korea.
I came during the outbreak of the pandemic and I had to go through several processes until reaching my isolated area safely. Therefore, I was required to obtain the courage to ask for help. In the meantime, I have realized that one has to carry courage to survive in any environment and be attentive to one's particular journey. I struggled tremendously trying to communicate because I could not speak or understand any Korean, meanwhile, Korean people barely speak English. During this process, I have boosted my encouragement to complete the tasks. I hardened myself by explaining them in English to acquire information. The particular reason is that currently, I have no one I could realize in a foreign country instead of myself. Also, I gained the independence of conducting anything afterward on my own. Through the difficulties I faced in South Korea, I have learned to believe in optimism. When there is a moody and rainy day, there will be a bright and shiny day afterward. All you have to do is wait for the rain to stop raining. For a couple of weeks within the school starting period, I was so occupied with making myself familiar with the new environment. I needed to be accustomed to how Korean universities process and conduct their education. It took me no less than two weeks to adapt the timetable punctually and correctly. The particular reason is that I had to run through several links as an exchange student during the add/drop courses period which is hardly different from Paragon International University.
Nonetheless, it has been a magnificent journey to challenge myself even though most of the time is occupied by school tasks. Moreover, I am grateful to my parents who have always been inspiring me from behind and complimenting me on my reckless ideas during this journey. My braveness has been acquired from the speech of my parents stating how proud they are of me. Also, never have I ever thought that one day I could obtain a chance of gaining this promising experience. I am so thankful to my home university, Paragon University.