Self-Introduction
Chandevipha Hourn is an alumna of Paragon International University, majoring in Business Administration from the Class of 2020. After graduating from Paragon.U, Vipha is working in a data analytic company. She is currently responsible for the business development side of the company.
With the passion for becoming an entrepreneur and exploring new things, the business major was the first step that can bring Vipha forward. She decided to study business at Paragon.U due to the curriculum design being purposeful and aligned with the job markets.
Journey at Paragon.U
For Vipha, university life was incredible as it introduced her to various challenges such as the hands-on projects in class and other extracurricular activities that allowed her to view the world in a different picture while building her capability to grow professionally.
One of the most memorable memories she had in Paragon.U is group study before the exam. Before exams, Vipha and her friends were always at the Paragon.U canteen, library, or coffee shops to teach each other, review the notes from class, and exchange some answers.
While she was studying at Paragon.U, Vipha was a very active student. She has participated in various competitions like SmartStart, Heineken Challenge, Career on Camera, etc. Moreover, she was also a member of the Student Council, helping the school to organize various events.
Career Journey
In the last semester at the university, Vipha had the opportunity to intern in the Customer Lifecycle Management department which involved working with numbers and strategic thinking.
Upon her graduation in 2020, she decided to explore a data analytic company. In the company, she was responsible for the business development side; like understanding clients' business problems and demonstrating the solution through data visualization. These experiences have provided her with the opportunity to strengthen her capability to work in a more challenging environment that requires strategic thinking and the ability to take lead on every initiative.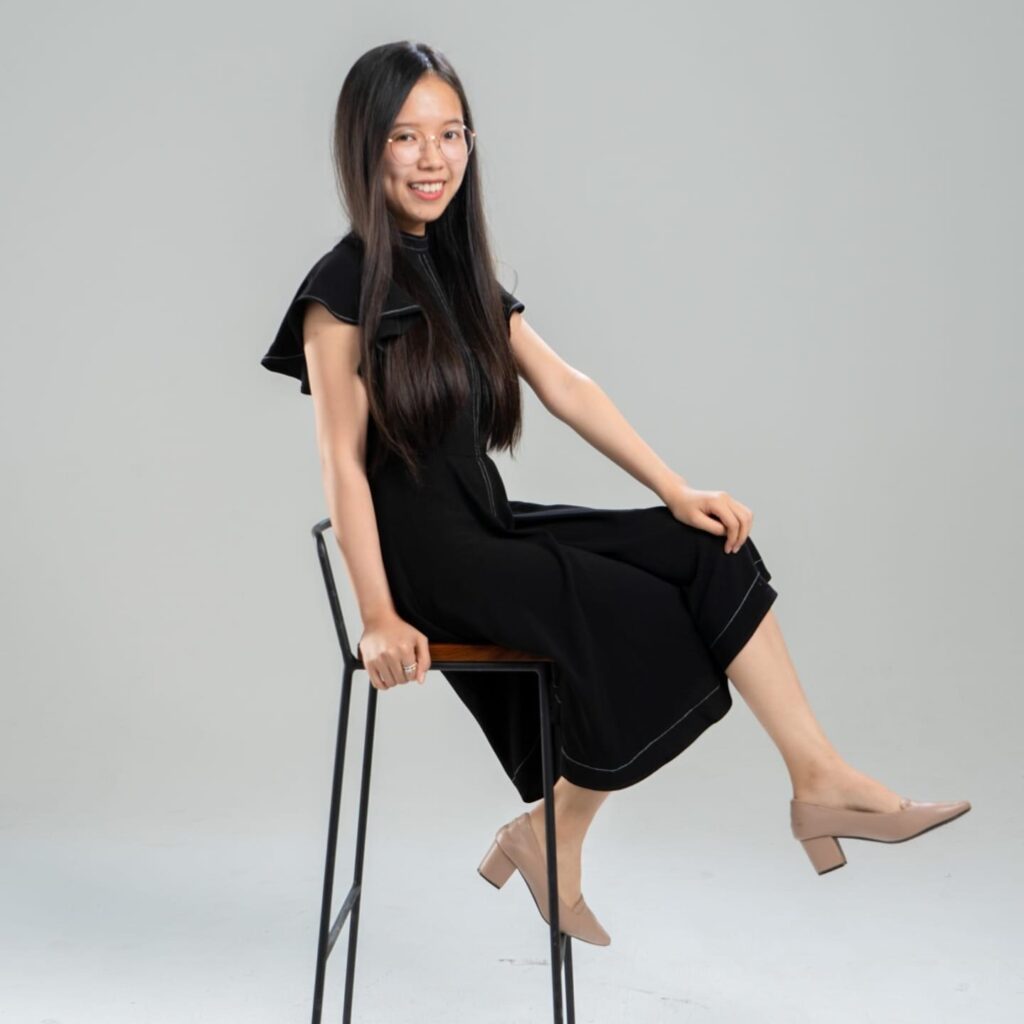 For Vipha, the most challenging thing in her current job is adjusting to the new workflow and coming up with strategic initiatives to grow the business. While facing challenges, having a good team and receiving good guidance from her supervisor help her to overcome these difficulties.
In Vipha's working environment, good communication skill is the most important skill that she needs to boost her working productivity and a great relationship with her team. Furthermore, analytical thinking is also important in her current job.
Advice for Juniors
"University is the best place that provides you a lot of opportunities to explore and start viewing the world from a different angle. So, make sure to learn as much as you can, involve yourself in all extracurricular activities, strive to understand the lesson instead of memorizing it, and don't procrastinate."