Oudom Oum is a Paragon International University graduate student majoring in International Relations from the Class of 2020. After graduating from ParagonU, Oudom worked and interned in several places before becoming a program manager for digitalization at Konrad-Adenauer-Stiftung (KAS).
After graduating from ParagonU nearly two years ago, Oudom was recently awarded the MEXT scholarship program, a scholarship offered by the Japanese government to pursue a master's degree in International development study at the graduate school of international cooperation studies of TAKUSHOKU University in Tokyo, Japan.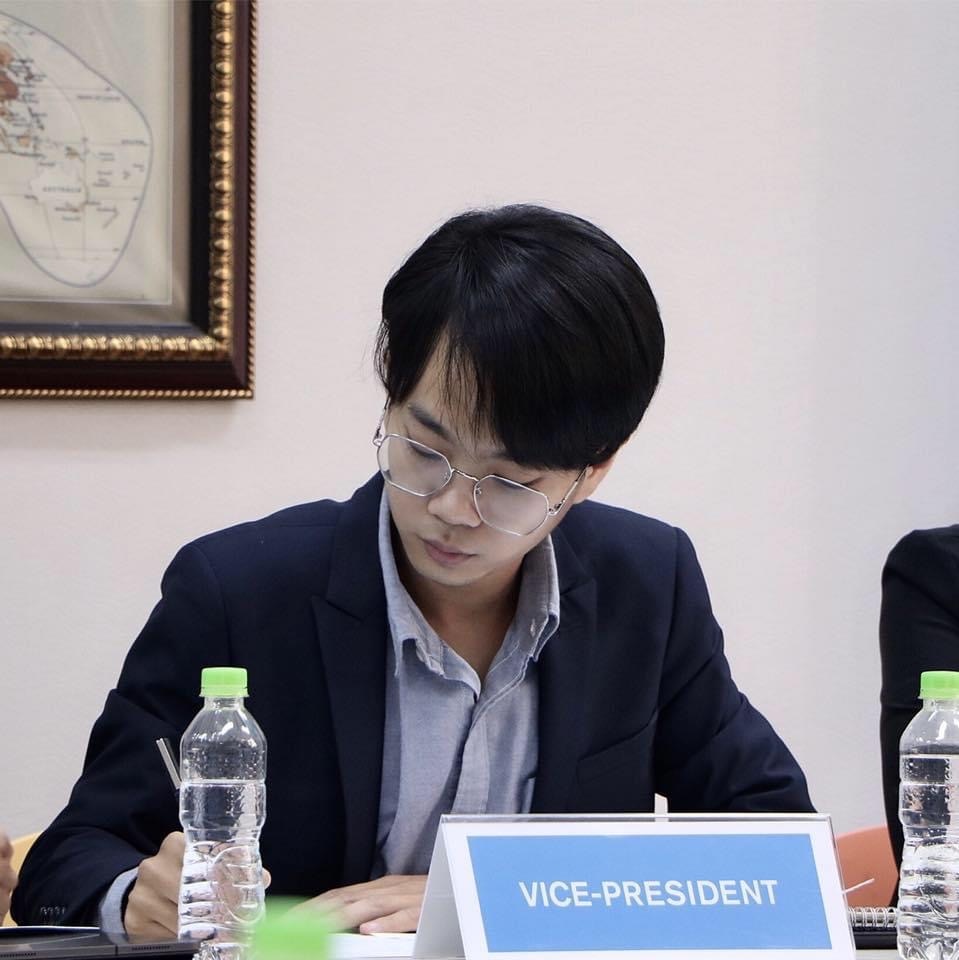 Journey at ParagonU:
Oudom has been deeply interested in International Relations since he was a high school student. He has been researching this major since then. The question of what the world should do to build and maintain a peaceful world through diplomacy, how diplomacy can create a peaceful world, the imagination of becoming a part of diplomacy to build a peaceful world, etc., has pushed Oudom to study International Relations.
With this passion, ParagonU is the best choice for him to pursue his degree. For Oudom, after graduating from high school, ParagonU is the only university that teaches this major with an international standard compared to other universities. This is the main reason that encourages Oudom to choose ParagonU and pursue his academic development.
Every journey at ParagonU for Oudom has been very memorable, but the most memorable step is being a vice president of Paragon International University Model United Nations (PIUMUN). As a club vice president, he worked with his friends and juniors to develop academic development in the field of international relations and foreign policies.
Scholarship journey:
After graduating almost two years from ParagonU, Oudom is interested in International development studies and aims to pursue a master's degree in this major. The three main reasons that push Oudom to apply for the scholarship in this major are academic reasons, practical and professional reasons, and personal reasons.
For Oudom , applying to the MEXT scholarship program to study in Japan was a complicated process. These are five steps that Oudom has to complete before being able to achieve this scholarship. The most critical and challenging step for him during the scholarship application is the proposal submission and interview. In these stages, Oudom needs to write a research proposal and convince the interview committee why he is a suitable candidate to receive this scholarship.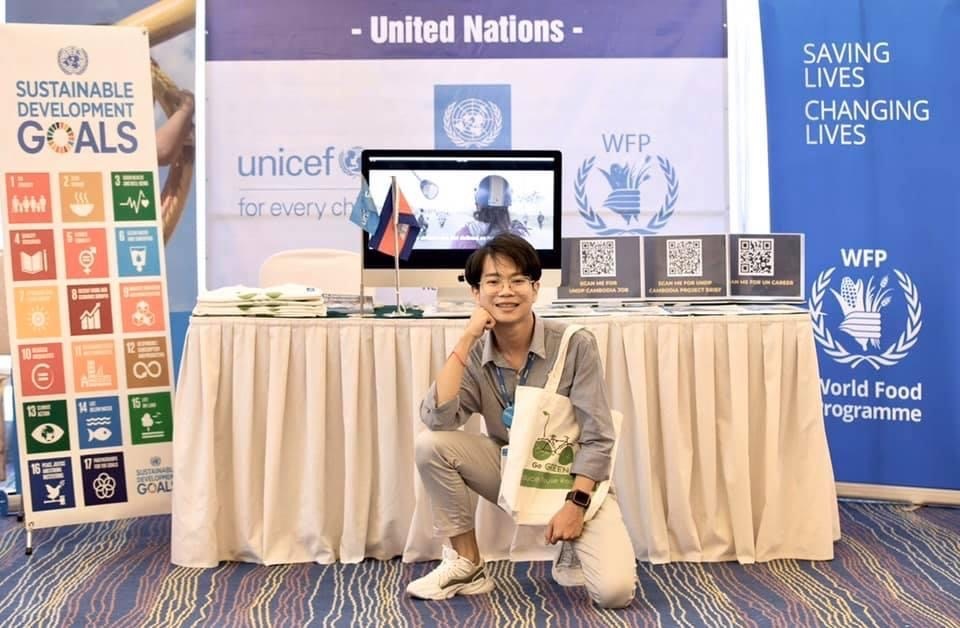 Career journey: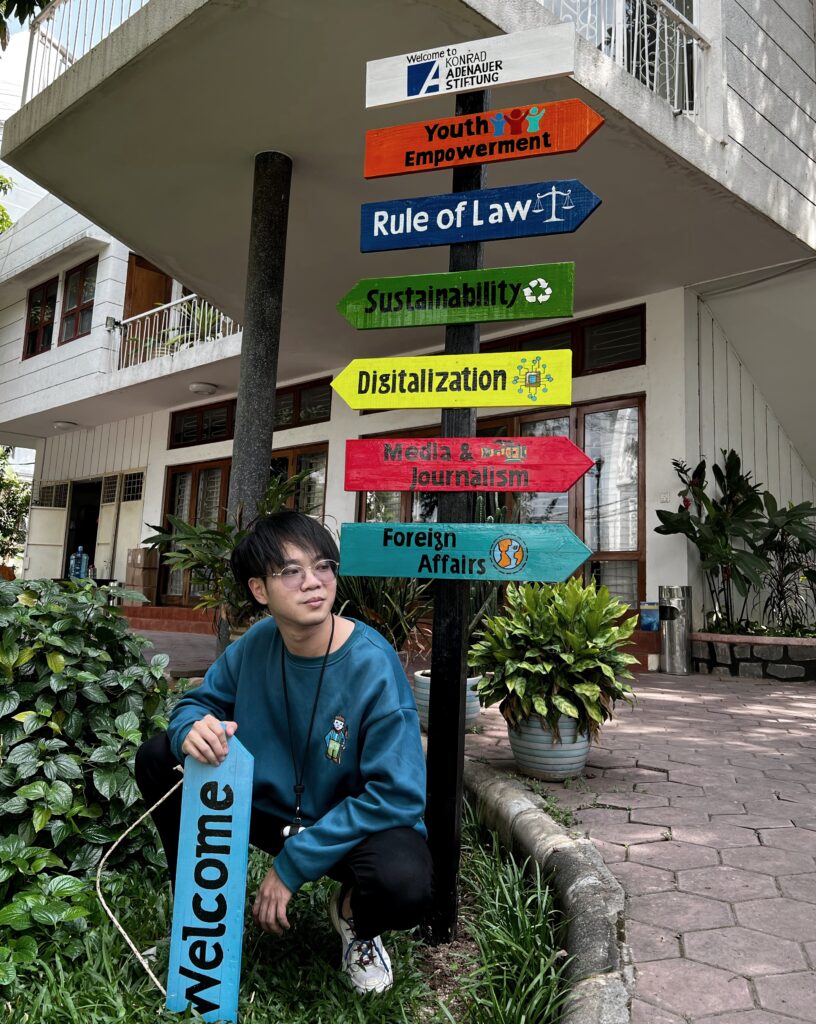 Oudom's career development is a very long journey. He started working as a volunteer in his 3rd year of university and started his first practical experience as the vice president of the PIUMUN club. This was when he could develop his leadership skill and apply the knowledge he learned in class in a very practical term. Moreover, Oudom continues by becoming an intern at UNICEF Cambodia in his fourth year and continues to intern at the US embassy working in the consultor's office.
After graduating in 2020, Oudom joined KAS as a research officer working in the social science research field and continued becoming a program manager responsible for digitalization or digital economic program.
Appreciation words and Advice for juniors:
"To my parents, family, professors, thesis supervisors, and friends, thank you for being a part of this incredible journey and making this unlikely journey possible. This success would not happen without anyone of you, and I thank you a lot, and this award is your prize too. To my juniors out there, keep up to your goal and work hard because hard work will pay off at least most of the time."