Self-introduction:
Bunly Ek is a Paragon International University fresh graduate student majoring in International Relations from the Class of 2021. After graduating from Paragon.U, he recently received a scholarship to study in South Korea through the Global Korea Scholarship (GKS) program, a fully-funded scholarship program offered by the government of the Republic of Korea.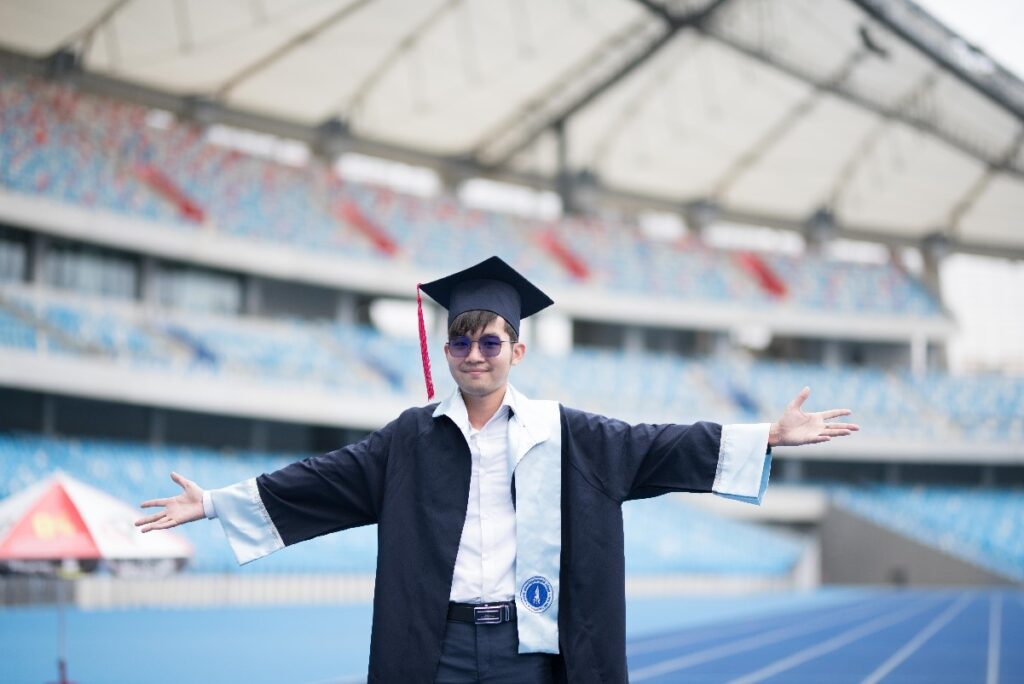 Journey at Paragon.U:
Studying International Relations at Paragon.U was one of the great journeys for Bunly. He chose to study International Relations due to the plentiful knowledge he could gain on global issues. For him, International Relations is a major that focuses on various aspects such as global/domestic economics, education, culture, politics, genders, and many more to understand their role and impact on society.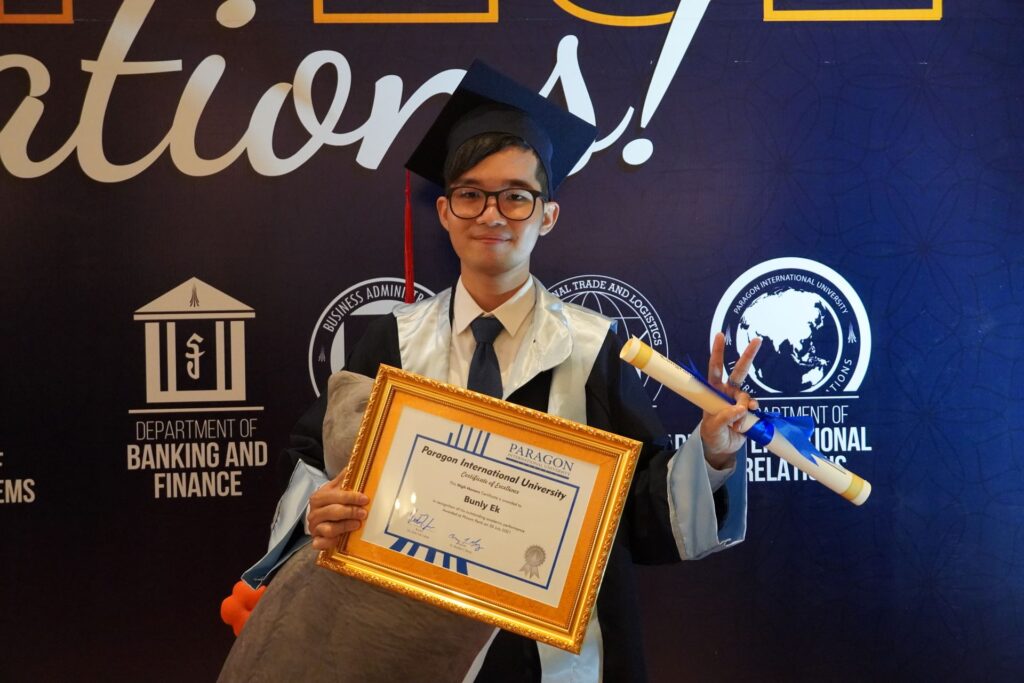 Paragon.U became Bunly choice in undertaking this major due to its learning curriculum, in which he was taught not only to learn from professors' experiences and knowledge but also important research skills that will assist him in a lifelong learning endeavor as a researcher.
One of the most memorable things in Paragon.U for him was the time he had with professors, friends, colleagues at Paragon.U, seniors and juniors, and the hardship/ nightmares from his past that he had to overcome in order to find himself. The journey at Paragon.U has taught him that "time is luck" and life is full of vast opportunities, memories, and valuable people that can't be purchased or rewind, which one could easily overlook and miss out on "life" if they focused solely on their studies, alone.
Scholarship journey:
Bunly is currently pursuing a Master's Degree majoring in "International Cooperation" at Yonsei University in the Republic of Korea (South Korea) through the Global Korea Scholarship (GKS) program, which is a fully-funded scholarship program offered by the government of the Republic of Korea. The program aims to foster international exchanges in education and mutual friendship between countries worldwide.
South Korea was always a dream for Bunly to pursue a Master's degree. He follows this endeavor due to his deep interest in South Korea-Cambodia Cambodia relations with the aim to become one of the scholars in Cambodia who contribute to the development of Cambodia and South Korea relations in the near future. Yonsei University is his first choice due to its internationalized program in which many students from different countries with various backgrounds are placed in one environment where culture, ideas, innovation, and discussion can be exchanged, giving him a full view of aspects from a vast angle. Moreover, Yonsei University is one of the world's highest-ranking universities, equipped with the most standardized curriculum, facilities, and support. These can bolster his aim from a dream to a concrete reality.
For Bunly, applying for a scholarship was not a "one-day" work. Before being awarded this scholarship, he encountered a failure when applying for this scholarship back in 2021, which was a detrimental situation for him back then. Applying for this scholarship doesn't mean the applicants will only compete with the other domestic applicants in their home country. The applicants themselves will have to compete with other applicants from other countries around the world – who have different standards of educational background and experience – in order to earn a spot in this scholarship. More importantly, the various complicated steps of each round with pressure and a new environment could easily put candidates out of the application process.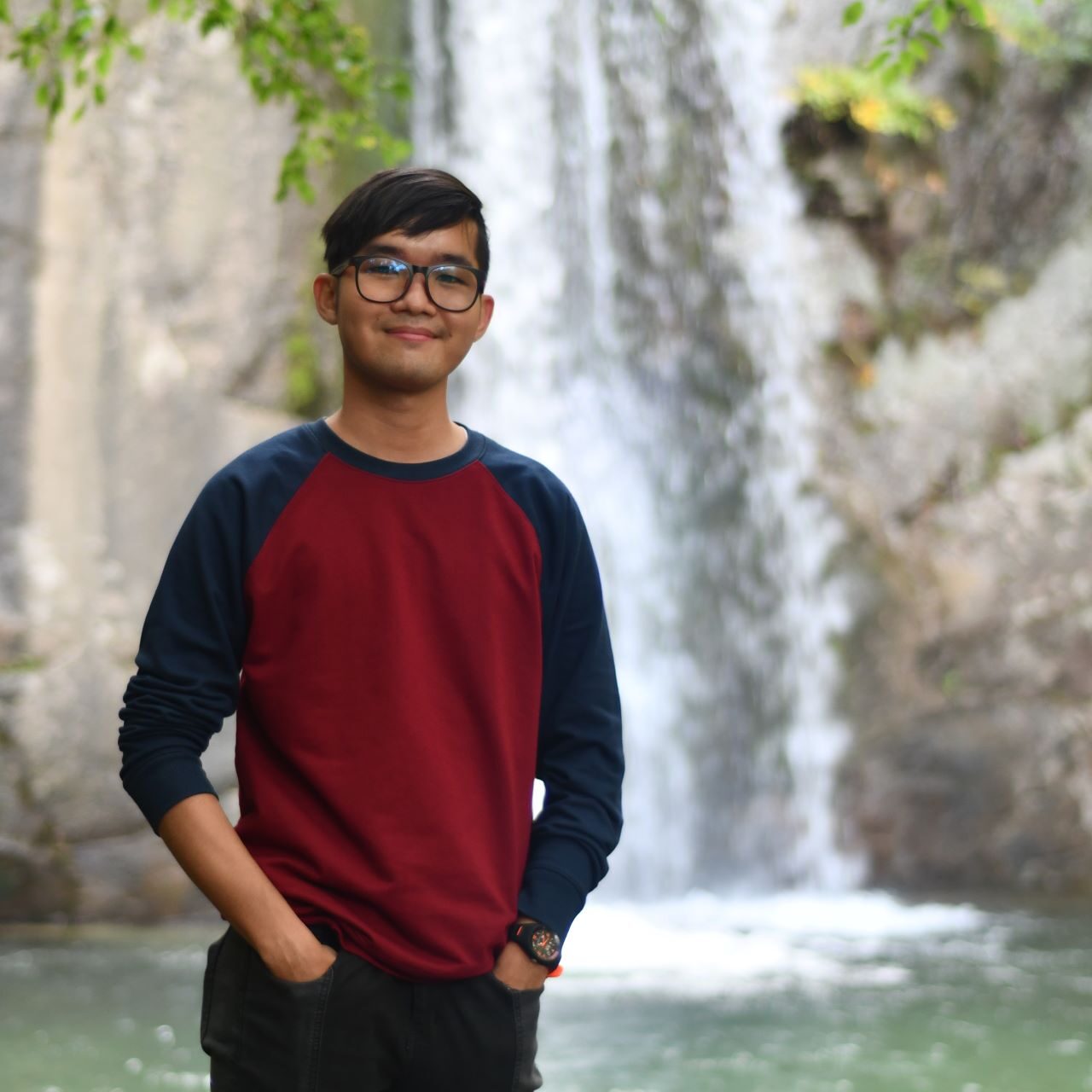 Career journey: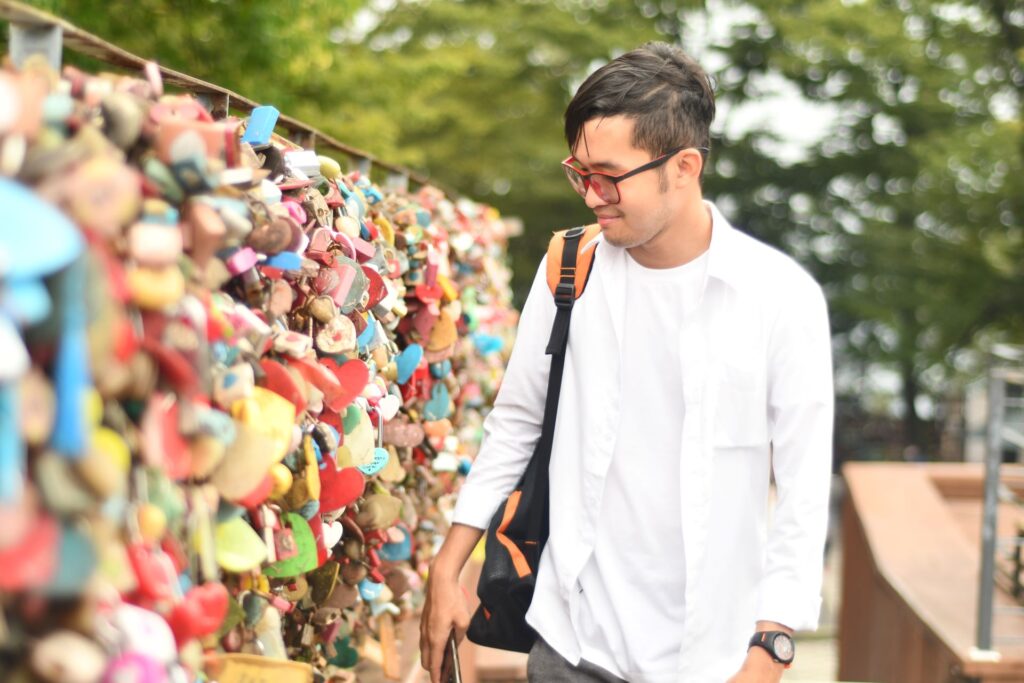 Before Bunly had a grip on the scholarship, he worked at Paragon.U and Cambodian Institute for Cooperation and Peace (CICP). These 2 organizations not only give him the priceless opportunity to be a part of their journey but have shaped him tremendously to become better at researching, writing, and analyzing, which are a huge booster to his scholarship application profile.
Advise for Juniors:
"In this context, I believe everyone has their ambition and dream they want to achieve. With the right commitment, persistence, and direction, those dreams can also be achieved. I had failed/ lost so much that it became unusual when I didn't fail initially upon chasing things I was running after. However, I am still a work in progress with many more things to learn and experience, but I believe the world offers plentiful opportunities for everyone who tries hard to get them. Failure will be inevitable, but the world will eventually forget your failure as time goes by, and it will only take one successful shot for you to move into the next step that your life needs.
Do not fear failure; it is your teacher. Fear the inability to endeavor. That's the captivity of your future."