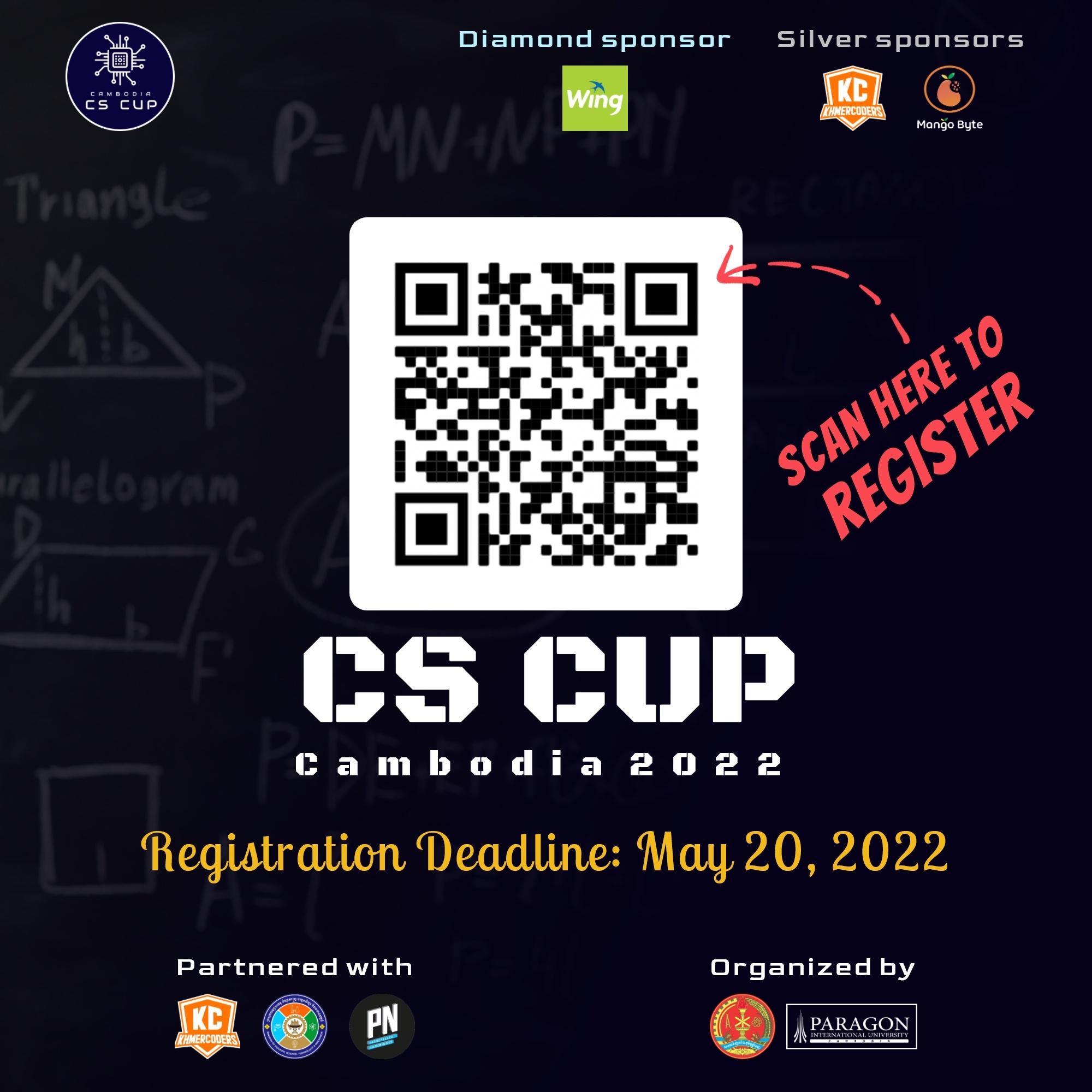 What is CAMBODIA CS CUP?
Cambodia CS Cup is an annual competitive programming competition organized by several Cambodian universities (Royal University of Phnom Penh, and Paragon International University) and partners (KhmerCoders Community, Passerelles numériques Cambodia), and sponsored by Mango Byte, KhmerCoders Community, and Wing bank with support from the Ministry of Industry Science Technology and Innovation where university students compete against each other as individuals rather than in teams.
Students have to solve algorithmic problems to advance through up to four rounds of programming challenges.
What is Competitive Programming?
Competitive programming is a programming sport where participants need to write code to solve specific problems. Competitive programming is useful because it helps exercising our problem-solving skills. It also plays a major role in preparing you for a job interview with major tech companies.
Who can join?
It is free to join and open for everyone.
Platform
HackerRank (www.hackerrank.com) is a place where programmers from all over the world come together to solve problems in a wide range of Computer Science domains such as algorithms, machine learning, or artificial intelligence, as well as to practice different programming paradigms like functional programming.
Registration deadline: 20.05.2022
Registration link: https://forms.gle/eVJKChGCrbBKh4Tp6